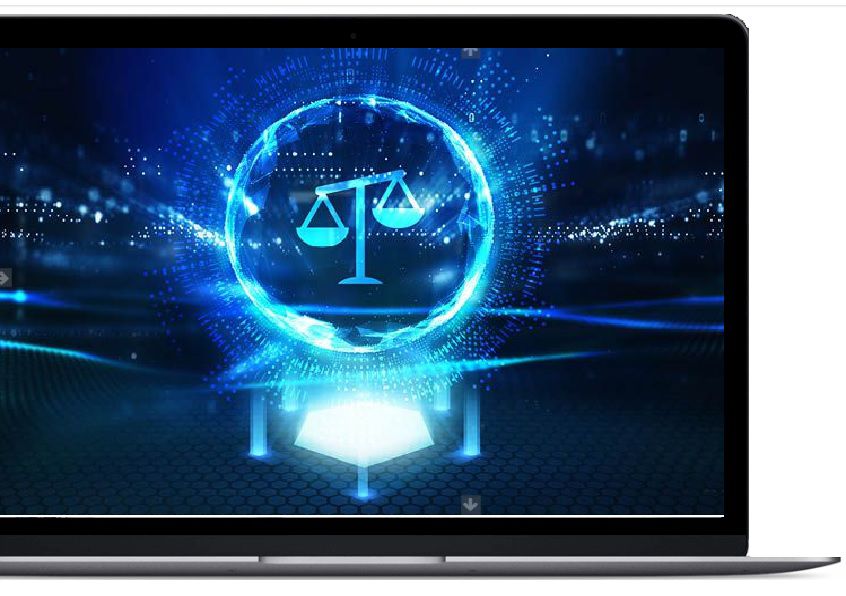 WE ARE THE FIRST LATIN AMERICAN LAW FIRM IN THE METAVERSE
JOIN FROM YOUR COMPUTER, NO NEED FOR VR HEADSET!
ITS QUICKER
Save time and money on difficult and tedious transfers
You can meet with us any time on the Metaverse! For Free!
A MORE DIRECT WAY TO DO BUSINESS
Try this new way to do business
In the Metaverse meetings are more effective!
A WAY MORE PLEASANT EXPERIENCE
A more fun and dynamic way to work
The metaverse provides more and better communication and work tools!
ITS WAY SAFER
All information remains in our servers.
We guarantee the secret and ccnfidentiality of lawyer-client information, There are no third parties involved!
WE ARE 100% DIGITAL LAWYERS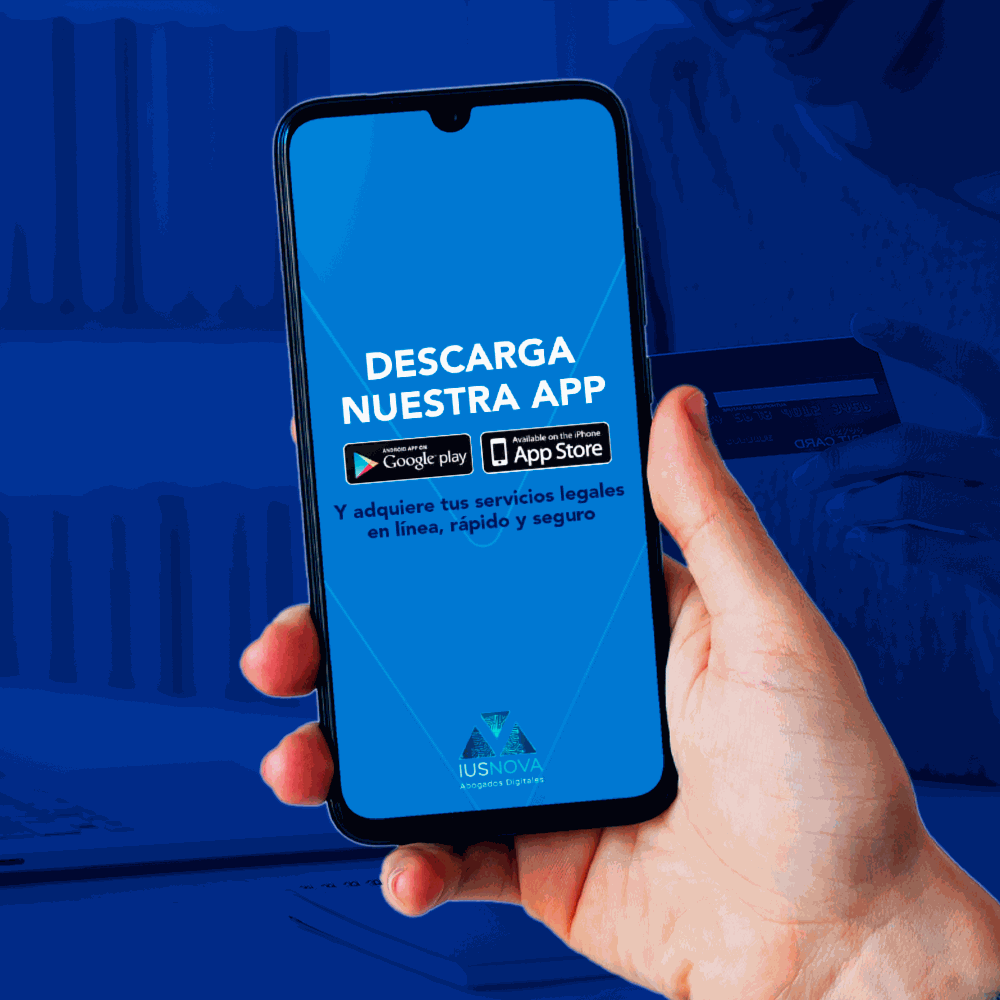 DOWNLOAD OUR APP AND WE WILL HELP YOU IMMEDIATELY

The fastest and most direct channel to talk to us!
Available for free on iOS and Android
WHAT KIND OF LAW DO WE PRACTICE?

CORPORATE LAW
Our vocation: We are known for providing a wide range of corporate business services, to support both domestic and foreign corporations in the fulfillment of their corporate obligations and provide advice in all branches of corporate law to investors and executives, as well as to partners, shareholders and legal representatives. We are the strategic allies that all companies need to avoid contingencies and achieve success.

INTELLECTUAL PROPERTY
We specialize in the protection of intellectual and industrial property rights, such as trademarks, trade names, copyrights, commercial secrets, patents, industrial designs, utility models, among others. We handle your portfolio of intellectual property with the utmost professionalism to ensure success and protection in case someone wants to violate your rights and offer all legal alternatives to protect and assert your rights.
E-COMMERCE & ICT4D LAW
We are especially aware of the specific weight and responsibility that entrepreneurs have in the ICT sector, that is why we assume with the new entrepreneurs the commitment to be for them a support team that goes beyond the mere provision of professional services. Personal relationships and trust are essential in the most incipient business projects. Of course, we believe in the ICT sector as the engine of the world economy and, therefore, we act accordingly.
Antitrust
We represent and advise both, natural and legal persons, national and international, in administrative processes, jurisdictional and in conflict resolution in the following areas: Competition Law, Unfair Competition, Economic Concentration Processes, Mergers & Acquisitions, Commitments of Cessation, Consumer Defense, among others. Likewise, we provide advice on issues related to antitrust law, such as consumer protection, habeas data, among others.
REAL ESTATE
We have lawyers specialized in Real Estate and urban law, as well as in the field of timeshare, and everything related to the communities of owners and the horizontal property regime. Our professional specialization in the various legal matters that come together in this type of transaction in the Mayan Riviera and our deep knowledge of the practices of the sector allow us to provide expert and quality advice in the different areas of the real estate activity: real estate buying and selling , swaps, leases, promotion and construction contracts, real estate financing, licenses, etc.
BUSINESS ACCELERATION
The number of startups and entrepreneurs is increasing and many do not know how to continue growing their business, how to finance it or how to scale to other markets. At IUSNOVA, as a business accelerator, we are delighted to provide fundamental contacts for your company, to give workshops or develop courses in fundamental subjects so that your startup is scalable and even help you find the financing you need to keep growing. Do you have an idea or a company, and do not know how to make it grow? We help you detonate your growth and reach new limits.
About Us:
IUS that in Latin means: "LAW" and NOVA that in Latin means: "EVOLUTION" are the words that make up the name of our law firm.

We choose them because they represent our goal:
Evolve the Law and modernize the way Legal Services are provided.
For this we became Digital Lawyers, aware of the need of our clients to acquire quality legal services in a virtual, fast and modern way.

Our Spirit
We are a modern, efficient, responsible and fun law firm, where innovation, ethics and professionalism mark our image and practice.
Value proposal
Be different from other lawyers. Innovate and improve the User experience. Defend and advise your business ensuring greater stability and corporate trust.
Business challenge
Digitize the Lawyer to make him an affordable, efficient and transparent member of the strategic and management chain of a company, business or person.
Our Values
Innovation, incredible productivity, professional ethics, high competitiveness, adaptability, customer focus, quality and user experience make our difference
Visit our innovative Virtual Law Firm at:

IUS NOVA DIGITAL LAWYERS
It has the best technology available in the market for the processing of our important legal cases. Enter our virtual law firm at LegalInside to buy, monitor and follow up on our services. The only 100% Digital Law Firm in the world. Give it a try! You wont regret it!
Available24/7
We offer complete advice to small and medium-sized companies, as well as, to the most consolidated groups and also to individuals about the rights they may have in those companies in which they are partners or shareholders.
Entrepreneurship and business development in general are not exclusively due to the ability to possess intuitive creation, inventiveness or sophisticated initiatives; They must have an accurate observation of the opportunities and have the help of expert professionals to achieve success.
We represent and advise natural and legal persons, national and international, in administrative, jurisdictional processes and resolution of conflicts in all kinds of acts of Competition, Unfair Competition, Economic Concentration Processes, Mergers & Acquisitions, Commitments of Cessation, Consumer Protection, among others.
If you do not know how to start or how to start an e-commerce business or how to create an online store, get in touch with us. We advise on the legal regime of the contracting of all types of goods and services over the Internet and on the obligations of companies that provide what is understood by "services of the information society".
New technologies and Innovation
The weight of the ICT sector in the world economy has been increasing very significantly in recent years. The companies in this sector seek a complete legal advice that suits their needs, and this implies that in most cases we articulate multidisciplinary teams that respond to this need demanded by our clients.
We have experience in all kinds of public procurement processes and we have participated in the most important processes carried out by SERCOP. We advise on the handling and analysis of pre-contractual and contractual documents for works, goods, services and consultancies, and in the presentation of administrative appeals, claims for fines and negotiation of contracts.
Our lawyers are specialized in foreign trade, imports, exports and customs regimes and will help you make the right decisions to reduce costs and risks. We sponsor customs procedures, permits, concessions, elaboration and advice in contracts with SENAE and we sponsor cases in administrative and jurisdictional headquarters.
We have been involved in practically all aspects related to aeronautical law, such as the development of contractual frameworks, insurance contracting, compliance with environmental law, labor law, administrative law , taxes, corporate and regulatory regulations, providing innovative proposals to our clients and an added value to the aeronautical industry.
The labor and social security issues and their transcendental effects, are very sensitive for your business. IUSNOVA is able to offer you an effective advice designed to comply with all legal provisions, and to have legal registered contracts and to prevent labor contingencies. If this happens, we´ll advise you in preliminary and judicial stages in an effective and innovative way.
Our main focus is to provide legal advice on investments and capital projects in an innovative way. We have successfully assisted national and foreign clients in the structuring of their investments and in the conformation of Trusts for the optimal management of their businesses. We have a team of international professionals ready to assist you and solve problems of any nature.
We have developed a wide range of legal services focused on helping our clients reduce risks, meet legal challenges and develop strategies in order to improve their results. We make a difference in the way we listen to our clients and meet each one of their requirements. We find our success in the real understanding of their business and their needs.
We have proven experience in representing real estate developers and investors in the acquisition, sale and rent of any type of real estate. We offer legal support through all the process of development projects, industrial operations facilities, raw land and all forms of Mexican Real Estate transactions in the Riviera Maya.
Public / Private Partnerships
Our experience has allowed us to develop legal services that are designed to meet the needs of both the public and private sectors, within the process of structuring, presenting and awarding an PPP project. We take care of the entire process from start to finish. Let us help you, help our country.
We firmly believe that it is necessary to avoid conflicts, but when they arise, it is imperative to seek a quick solution to the conflict, that is why we are well prepared for the use of different dispute resolution mechanisms for the benefit of our clients. We are experts in Arbitration Conciliation and Mediation.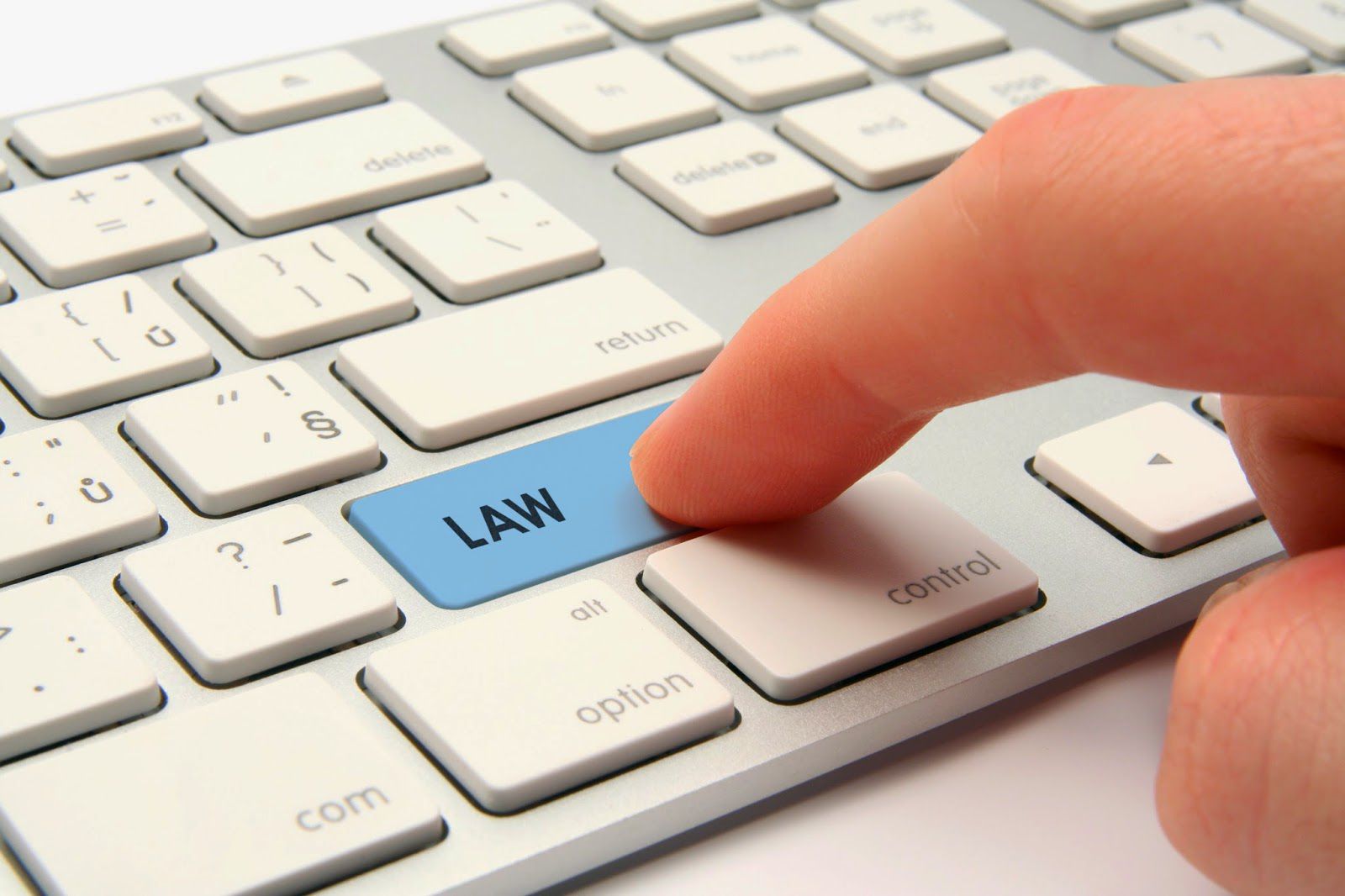 OUR PHILOSOPHY:
IUSNOVA is a boutique law firm, dedicated to advise companies and entrepreneurs who demand specialized and quality legal services with a creative and innovative approach. Since its inception, our law firm has stood out for providing quality advice and premium legal services in consulting, negotiation, contracting, transactions and litigation, adapting at all times to the demands of the current business world. We are proud to increase our innovative spirit day by day, which is what allows us to find tailor-made solutions for each and every one of our clients´ problems and needs.

All our services are now digital!

Enter our online platform and with the help of our virtual consultants generate legal documents to measure in an easy, quick and cheap way!
We are part of the evolution of law!
Be a part of the new digital world of law!
www.leglainside.net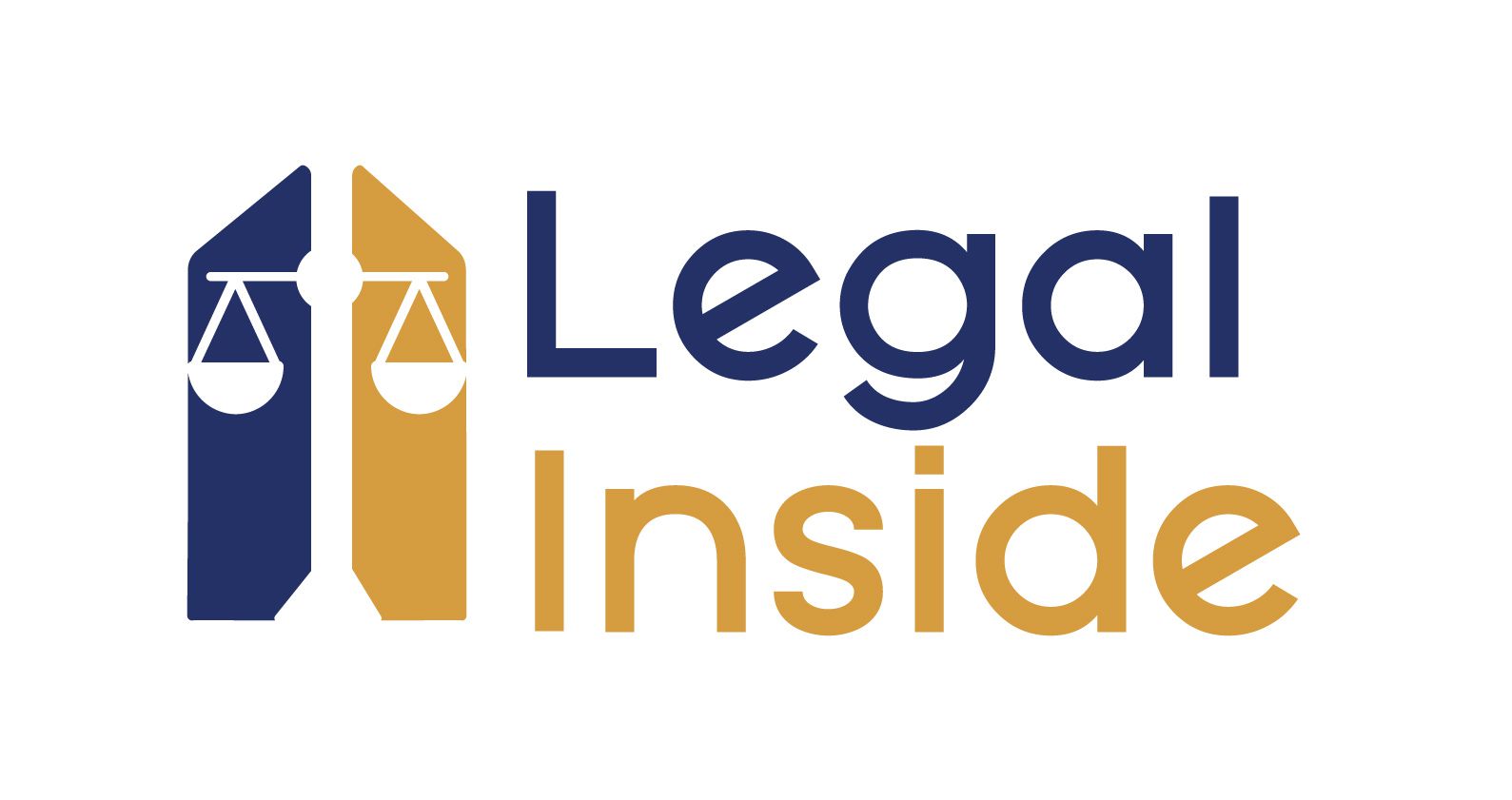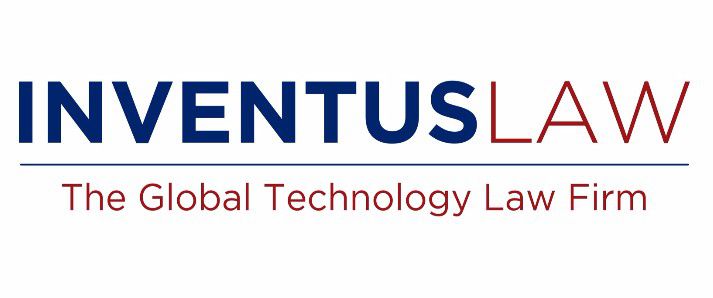 We are partners of one of the best law firms in Silicon Valley
INVENTUS LAW is a law firm located in Silicon Valey, Palo Alto, California that specializes in providing legal advice to new technologies.
We are honored to be foreign legal partners of this great law firm and to represent them in Latin America.
VIDEOCONFERENCE
¿Do we make a call?

We offer you a free videoconference for 30 minutes so you can tell us what you need. At the end of this virtual meeting we will make you our service proposal. You can schedule to do it by any of the following ways:
Zoom
Meet
Skype
WhatsApp
Facebook / Instagram
Call us, we want to hear you!
+593 9 813-41858 / +52 998 4190165
ask for a call
our offices
¿Do you want to visit us?

As digital lawyers we prefer to communicate virtually and digitally.
But if you like to visit us at our offices and have a coffee with us, here are our offices ...
You are cordially invited, we are waiting for you!
Experts in Entrepreneurship
Our Services for Startups are 100% Digital
¡BUY THEM HERE!
CONTACT US

LEAVE US A MESSAGE WE WILL CONTACT YOU AS SOON AS POSSIBLE